OnMarket offers: Comprehensive breakdown of returns as of 1 September 2019
OnMarket offers: Comprehensive breakdown of returns as of 1 September 2019
OnMarket's comprehensive returns analyses the performance of all OnMarket IPOs to date by following a simple strategy:
Investing the same amount into every OnMarket IPO; and,
Selling every OnMarket IPO at the same number of days post-listing.
For OnMarket investors who had followed this simple strategy since inception (~4 years), you would have seen an average return of 20% when selling your OnMarket IPOs 6 months post-listing.
For more information on how returns are calculated see here.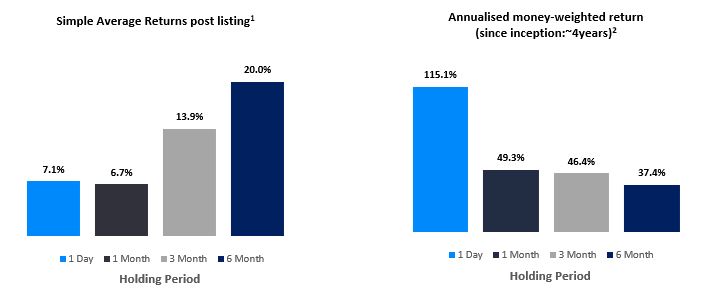 Full Comprehensive Breakdown of returns below: