Company Update
Ocean Guardian Holdings Limited today lodged a supplementary prospectus updating the market on significant Q3 revenue growth of 78%, new research commissioned by NSW Department of Planning and Industry (DPI), an announcement by the WA State Government adding the company's FREEDOM+ Surf to the Shark Deterrent Rebate Program, and the launch date of the new boat, beach and hand-held range of products.
Increase in Revenue Growth for Q3 FY18 of 78%
FREEDOM+ Surf added to WA State Government Rebate Program
New Independent Scientific Research on the effectiveness of the FREEDOM+ Surf
Long Range Boat & Beach Product Concept Completed, Launch Date Nov 2018
Hand Held Consumer Product Concept Completed, Launch Date Nov 2018
Introduction
Ocean Guardian Holdings Limited (ASX: OCG) has developed Shark Shield, a world leading brand in the product category of electrical shark deterrents. The Shark Shield Technology is supported by the FREEDOM7 and FREEDOM+ Surf products being the only electrical shark deterrents to attract a consumer rebate from the WA government under their Shark Hazard Mitigation program. The technology is the only electrical shark deterrent technology in the world with product efficacy supported by peer reviewed published research papers.
The products are the result of over twenty years of scientific research by leading experts in sharks and are used by surfers, scuba divers, spear fishers, free-divers and ocean kayak fishers.
The company has invested heavily over the past fifteen years in research and development. Well over $10 million has been invested and used in the testing of the Shark Shield Technology. According to the CSIRO, shark attacks on divers and swimmers has remained constant over recent decades, however there has been an increase in attacks amongst surfers, particularly due to the increasing popularity of the sport.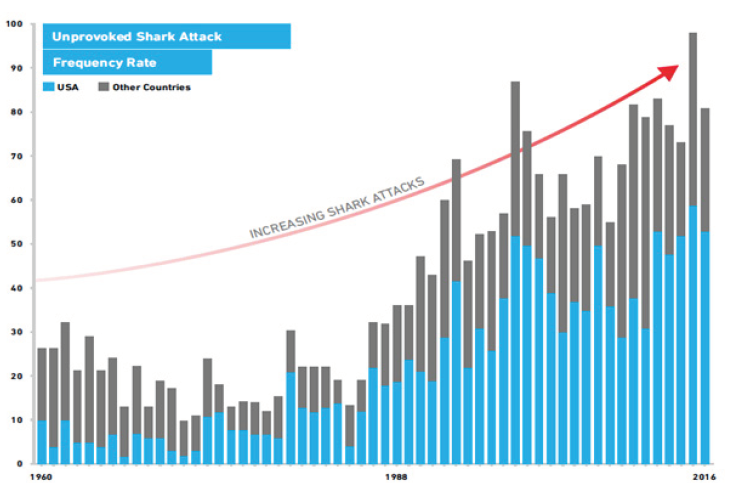 Offer Overview
Ocean Guardian Holdings Limited is looking to raise between $5 million and $6 million (including oversubscriptions) via its IPO with a market capitalisation of approximately $16.5 million at maximum subscription.
The proceeds of the IPO will be used to:
Increase demand and penetration rates of the Company's existing surf and dive product range;
Complete the development of innovative new products for both the boating and beach market segments;
Research and develop new technology with a potential capability to replace damaging shark nets which harm many aquatic species outside of sharks;
Provide working capital; and
cover costs associated with an ASX-listed company, and other typical administration costs.
How it works
Sharks and rays have short-range electrical receptors in their snouts used for finding food. Shark Shield technology creates a three-dimensional electrical field that causes unpleasant but non-damaging spasms impacting the shark's electrical receptors, causing it to turn away.

The electrical field is emitted from the device by a current passed between two electrodes, which create an electrical field around the user. Both electrodes must be immersed in sea water to create the electrical field.
Products
Ocean Guardian Holdings Limited has three main products
Shark Shield FREEDOM7, used for a wide range of marine sports including freediving, scuba, kayaking and ocean fishing. Its lightweight design makes it comfortable to wear and the long-life batter provides the confidence in the water for up to six hours at a time. The WA government offers a rebate to WA residents that purchase the product as part of the WA Shark Deterrent Rebate.
Shark Shield SCUBA7, used by professional and sports divers alike. The device offers a compact solution with a tank mounted electrode combined with a short low drag ankle antenna, providing freedom of movement.
Shark Shield FREEDOM+ surf, developed with World Champion surfer Tom Carroll as a consultant. It uses a small design modification to the grip pad system used on most surfboards.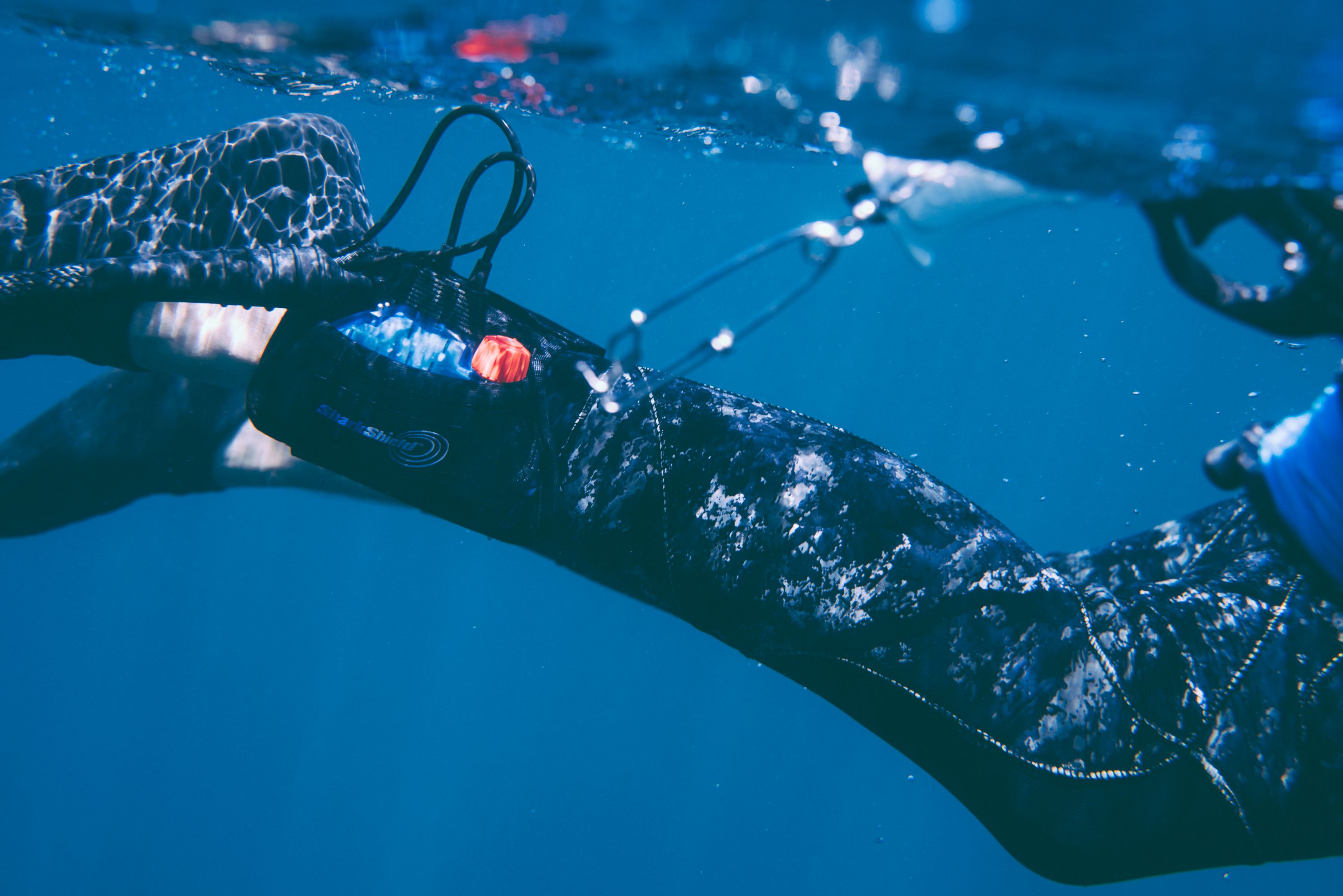 The company has a well-defined product development roadmap, which includes additional lower priced personal deterrents and longer-range technology based on current and new technologies for the boat and beach segments.
Revenue
Ocean Guardian Holdings Limited has a diverse range of products with a history of sales revenues. Over the medium to long-term the Company's product growth strategies will expand the revenue base to consist of hardware sales and services revenues, including equipment leasing for beaches.
Management and Board
Ocean Guardian Holdings Limited is supported by an experienced and professional board and management team with a history in early stage technology ventures and a track record of developing and executing sound business strategies to drive growth and shareholder value. These include:
Alan Broome AM, Independent Chairman with over 40 years' experience in building both small and large enterprises. Alan was a long-standing Chairman of Ocean & Earth, one of the world's largest surf hardware companies.
Lindsay Lyon, Managing Director with experience in creation and growth of both private and public companies. He was previously a CEO of an ASX listed company and has launched globally focused start-up ventures.
Amanda Wilson, Executive Director and USA General Manager with over 12 years' experience in worldwide product marketing and sales management.
James Wakim, Non-Executive Director with over 15 years' banking experience. He established the Bank of Sydney and the Arab Bank in Australia.
Risks
There are a number of specific risks associated with the Company which may have a significant effect on the Company's financial position including: Limited operating history, Key person risk, Government rebate risk, Product regulation & safety, and Product liability risk. Please see section 5 of the Prospectus for further details.
Section 734(6) disclosure: The issuer of the securities is Ocean Guardian Holdings Limited ACN 089 951 066. The securities to be issued are ordinary shares. The disclosure document for the offer can be obtained by clicking on the link above. The offers of the securities are made in, or accompanied by, a copy of the disclosure document. Investors should consider the disclosure document in deciding whether to acquire the securities. Anyone who wants to acquire the securities will need to complete the application form that will be in or will accompany the disclosure document (which can be done via the electronic application form which will become available by clicking the bid button above).​
OnMarket has a limited allocation. The offer may close early and the 'Pay By' dates may change. Bids over $10,000 may be scaled back more heavily. Duplicate bids under the same investment profile, investor name or residential address may be cancelled.