Why is Vitamin D so important?
17 April 2019 @ 12:00AM
By Mat Collett, Co-founder & CEO of Solar D
It's estimated that there are over 1 billion people worldwide that are considered vitamin D deficient. Even in Australia, despite the abundance of sunshine, studies show that over one third of Australians are vitamin D deficient.
Traditional, broad spectrum sunscreens inhibit vitamin D production. This is because a broad-spectrum sunscreen screens out the UVB light our bodies use to produce Vitamin D – a hormonal steroid that is crucial in our overall wellbeing, contributing to bone and muscle health, and the prevention of diseases.
Solar D's vitamin D promoting SPF technology has been designed to allow in some of this UVB light to help fight the problem of vitamin D deficiency.
Why Do We Need Vitamin D?
Unlike other essential vitamins, which must be obtained from food, most of our vitamin D is synthesized in the skin triggered by exposure to UVB radiation. In fact, due to this process, Vitamin D is a misnamed steroid hormone, not a vitamin.
Once UVB light reaches our skin, our body goes through a complex process turning UVB light into what we know as Vitamin D. Studies show that we get 90% of the Vitamin D we need when our skin is exposed to UVB light.
Vitamin D is the hormone that controls calcium levels in the blood – a mineral that is necessary for maintaining strong bones and muscles[1]. Additionally, nerves need vitamin D to carry messages between the brain and the rest of the body, and the immune system needs it to fight off invading bacteria and viruses. Vitamin D is found in every cell throughout the body.
What is Vitamin D Deficiency?
Vitamin D deficiency is now a global epidemic. Most public health messages of the past century have focused on the hazards of too much sun exposure. UVA light penetrates deeply into the skin, where it can contribute to skin cancer indirectly via generation of DNA-damaging molecules.
However, according to the 2006 World Health Organization (WHO) report "The Global Burden of Disease Due to Ultraviolet Radiation", excessive UVR exposure accounts for only 0.1% of the total global burden of DALYs (Disability-Adjusted Life Year) - DALYs measure overall disease burden, expressed as the number of years lost due to ill-health, disability or early death.
In contrast, the same WHO report noted that a markedly larger annual disease burden of 3.3 billion DALYs worldwide might result from very low levels of UVR exposure.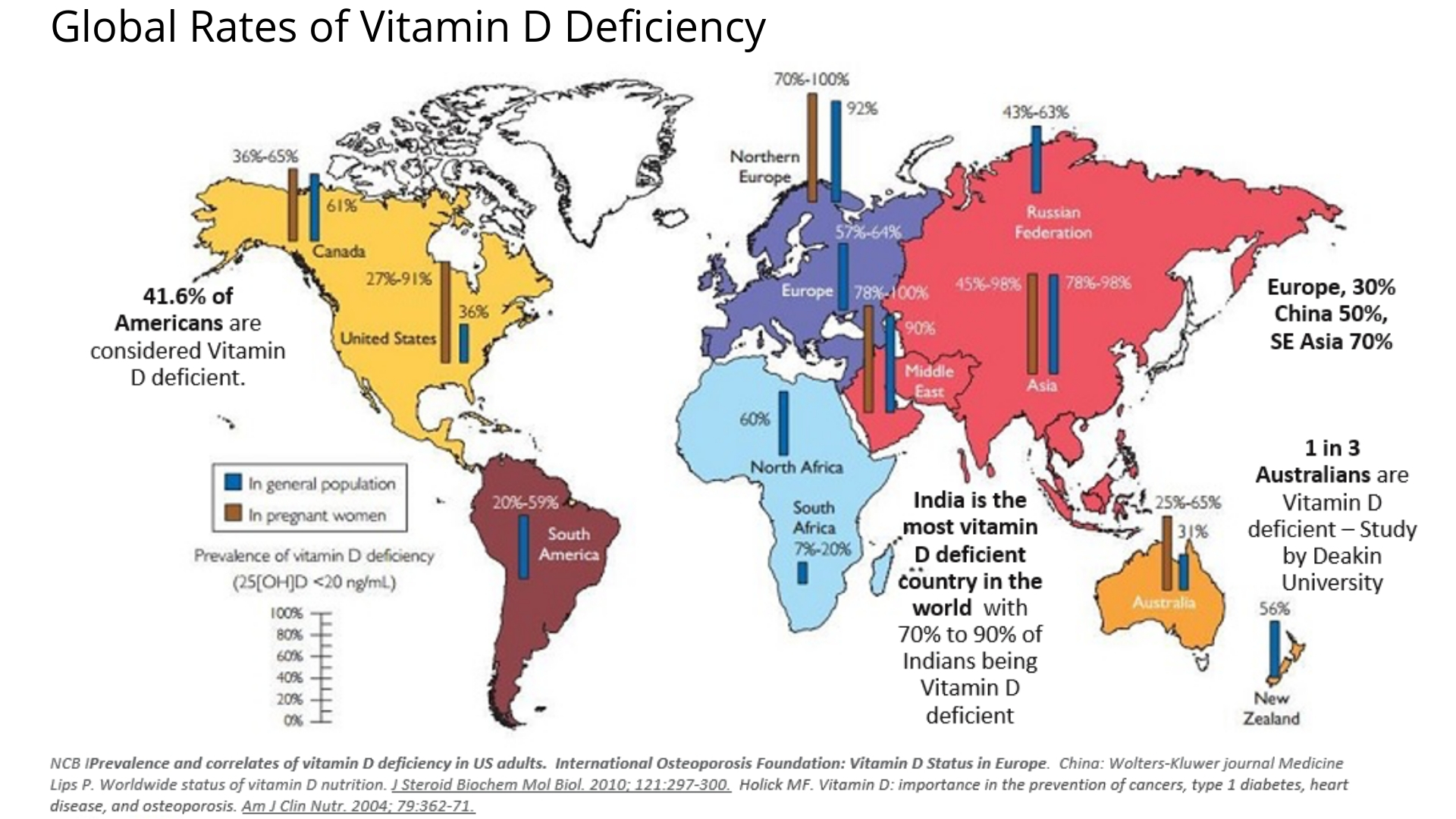 Approximately 1 billion people worldwide suffer from Vitamin D deficiency and even here in Australia it affects over one third of the population. Vitamin D deficiency is associated with many diseases such as osteoporosis, increased risk of cancer, bone and muscular diseases, heart disease and even mental health conditions such as depression.
Solar D's next generation sunscreen technology
Solar D has developed next generation sunscreen technology that allows the UVB light our bodies use in vitamin D production to penetrate our skin, tackling the global issue of vitamin D deficiency. Through the licencing of the IP to major pharmaceuticals and cosmetics companies, we can take the technology global. The technology can be used in any product that contains an SPF and we are now targeting the US$500 billion dollars that is spent on skincare each year.
Solar D's equity crowdfunding offer is now open via the OnMarket platform. Solar D are raising up to $2 million with a minimum bid size of $500.
Invest now at OnMarket to own a piece of the SPF technology revolution.