Deforestation is costing us 14 billion trees per year
25 February 2020 @ 12:00AM Equity Crowdfunding Investors
Every year, 30 billion trees are lost due to deforestation, agriculture and wildfires. 14 billion of these trees are lost forever. Current methods for reforesting are slow, costly and insufficient to meet global demand and requirements. Is anything being done to improve this? Can we afford to continue to destroy our worlds forests without sufficient regeneration?
What is the problem?
From 1990 to 2016, we lost an enormous 1.3 million km2 of global forest which equates to an average of 120 million tonnes of lost carbon sequestration every year – the equivalent of 1000 Boeing 747s flying non-stop for 55 years.
Most concerning about this is that we have already lost more than 35% of the world's mangroves with this figure as high as 50% in countries such as India, the Philippines and Vietnam. These coastal ecosystems sequester and store more carbon per unit than terrestrial forests and are recognised for their role in mitigating climate change. Covering less than 1.5% of the world they account for approximately 41% of global carbon sequestration.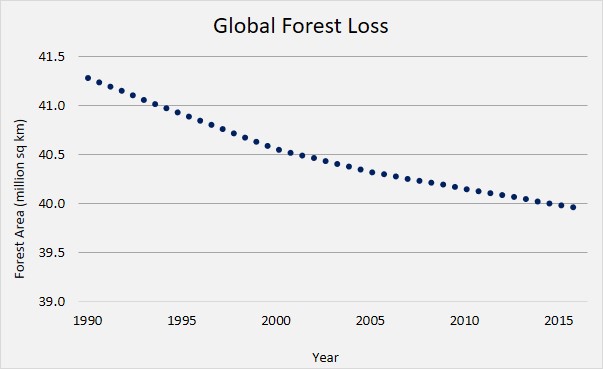 The reduced carbon sequestration – removal of carbon from the atmosphere via plants and other earthly matter – achieved as a result of deforestation contributes to the overall warming of our planet.
Whilst 25% of deforestation is a result of wildfires, 75% of deforestation is caused by human activity every year:
Commodity Driven Deforestation for products such as palm oil and livestock
Agriculture resulting in forest and shrub conversion
Industrial forestation for wood products
The impacts of deforestation are immense, and lost carbon sequestration only scratches the surface as deforestation leads to significant loss of biodiversity with animals losing their homes and an increased threat of soil erosion.
Why aren't we planting enough trees?
As part of the United Nations (UN) Sustainable Development Goals, the UN pledged US$8.7 million to protect, restore and promote sustainable use of terrestrial ecosystems, sustainably manage forests, combat desertification, and halt and reverse land degradation and halt biodiversity loss.
Managing deforestation and supporting reforestation projects is a major part of this, however, current reforestation methods are largely manual and labour intensive with tree planters averaging 800 new trees per day.
There are 3 key reasons that current reforestation methods are inadequate:
Seedlings are grown in a controlled nursery environment that is expensive and time consuming to cultivate, taking up to 2 years
Refrigerated supply lines are then required to transport the seedlings from the nursery to the planting area – adding additional costs
Existing planting techniques require manual labour, making them slow and expensive
Is there a better way?
AirSeed Technologies has developed an autonomous planting system that significantly increases the planting rate, able to plant approximately 40,000 tree seed pods per day with a team of only 2 people. This reduces the total planting time by 95% and can be done at just 20% of the costs of traditional manual planting techniques.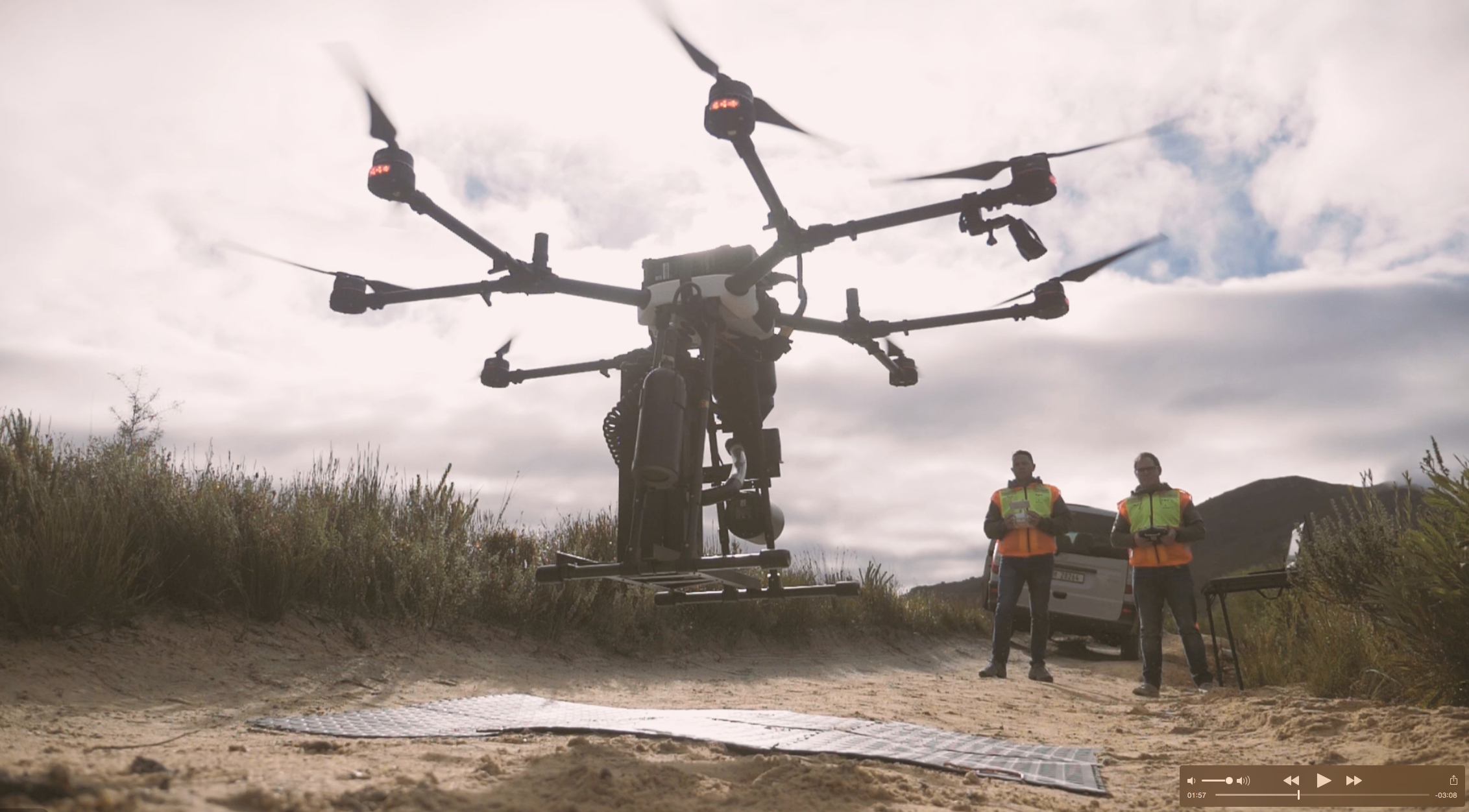 The AirSeed Technologies technology utilises autonomous drones that are able to fire nutrient rich seed pods into the ground. Utilising Artificial and Data Driven Intelligence the location of each individual seed pod is able to be tracked and germination rates are measured to track the success of the restoration project.
AirSeed Technologies is on a mission to be planting over 100 million trees per year by 2023 in a bid to mitigate global warming and maintain our forests and biodiversity into the future.
They have already begun replanting our forests, undertaking a paid trial with one of the world's leading food and agri-business companies, Olam International, to plant over 500,000 trees. If the trial is successful, AirSeed Technologies will have the opportunity to conduct a commercial project with Olam to plant 200 million trees throughout Africa, resulting in significant revenue over the next 5 years.
Now, you have the opportunity to own a part of this reforestation technology via AirSeed's equity crowdfunding campaign. They are raising a minimum of $300,000 and already at 90% of their target.
You can bid from as little as $500, don't miss your chance to be a part of the climate revolution.INVEST NOW!