How do I cancel an application?
How do I cancel an application?
If you would like to cancel an application you have made, you can do so by selecting Manage in your History panel. Please see screenshot below of where to find Manage in your history panel.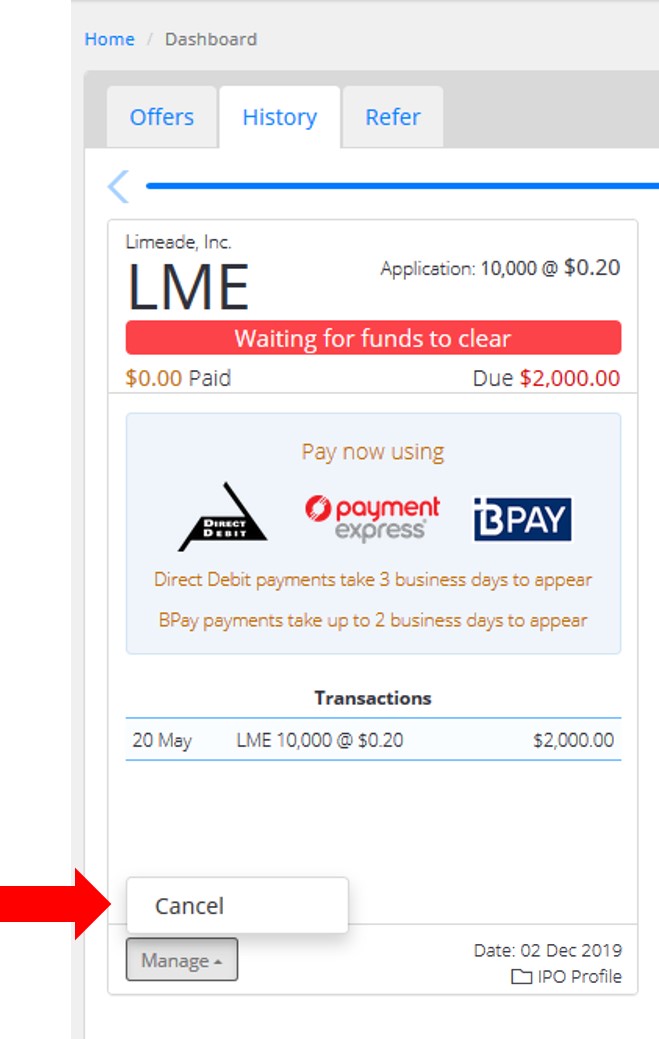 You may only cancel an application while the offer you applied for is live via OnMarket. Once the offer has closed, your application is binding and cannot be cancelled.
If you cancel an application for which we have already received payment, all funds will be refunded to your nominated refund account or returned to you by cheque. If the funds have not yet cleared, they will refunded once they have cleared.
Please keep in mind that we may charge you a transaction fee for refunded applications. The transaction fee may be higher than $5.00 (no matter what the size of the refund is) because we will need to cover any transaction costs, such as bank fees, and administrative costs.
If the refund amount is less than $5.00, we reserve the right to not return that amount to you.