Case Study: OnMarket closes equity crowdfunding offer for advanced Artificial Intelligence technology company
13 January 2020 @ 12:00am Equity Crowdfunding: Case Studies
Key Takeaways
OnMarket has successfully completed the Ecocentric equity crowdfunding campaign, raising $477,000. Ecocentric is a deep tech business with artificial intelligence technology designed to make our buildings safer, more productive and more sustainable. The campaign received solid support from the outset, with $183,000 invested within the first day of the offer going public. This early momentum helped Ecocentric to surpass the minimum subscription within the first week of the public campaign. 167 investors became new shareholders of Ecocentric following offer close.
A slightly higher minimum investment size of $1,000 didn't deter OnMarket investors (most previous offers set a minimum investment size of $250 or $500; while most IPOs have a minimum of $2,000), giving potential issuers confidence and flexibility in where they set their minimum. 70% of Ecocentric investors bid below $2,000.
Who is Ecocentric again?
Ecocentric is at the forefront of the energy data revolution with its Numen technology. In the US alone there is an average of 37,910 fires at industrial or manufacturing properties each year. Equipment failure is one of the major causes of lost productivity in a business; almost 92 per cent of maintenance-related shutdowns are unplanned. Many of these machines fail at the most critical time and when they do, the impact can be catastrophic.
"We believe our Numen technology could have prevented the
electrical fire that broke out in the Notre Dame de Paris cathedral" - Ecocentric CEO, Tim Bray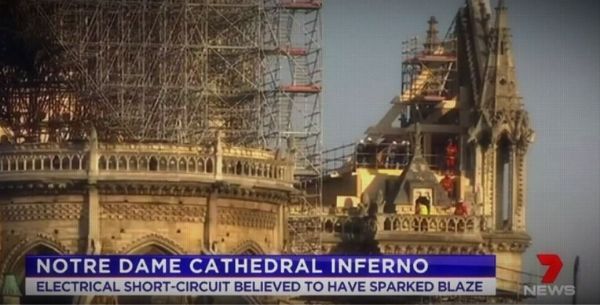 Numen uses advanced AI developed within the CSIRO to make the world's buildings safer, more energy efficient and more sustainable. Compatible with both old and new buildings the Numen technology provides a truly global solution, driving digital transformation within the built environment. Digitisation in the retail energy market is expected to reach $2.8 trillion by 2025, while the fire prevention market is estimated to reach $95 billion by 2023.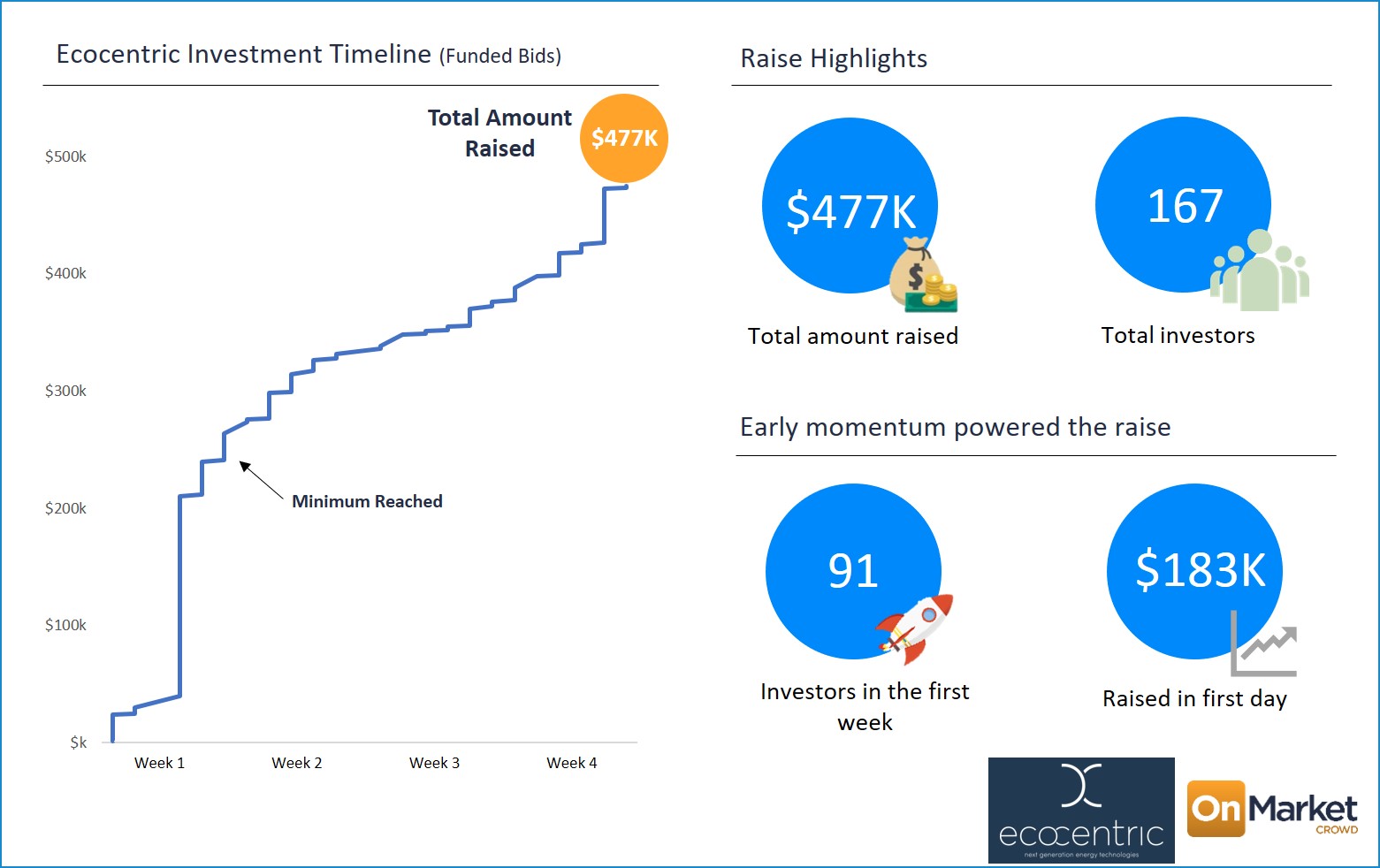 Ecocentric has 2 families of patents and has an exclusive, global licence from the CSIRO to use their artificial intelligence algorithm for 10 years with an additional 10-year option. Having already completed successful pilots with global fast food chain, McDonalds; large Australian insurance group, IAG; and UK energy giant, Haven Power; Ecocentric is set for rapid expansion and commercialisation of their technology.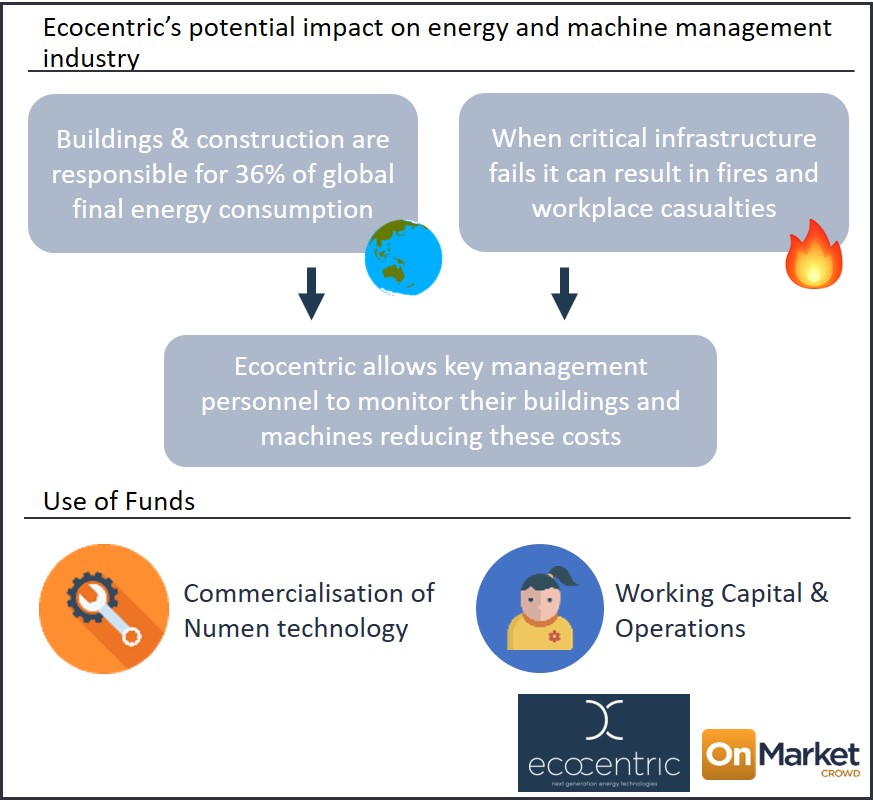 Why was this raise different?
Ecocentric came into their equity crowdfunding campaign with strong momentum off the back of large investments from institutional and high net worth investors. They received $1 million from Merchant Funds Management in July this year via the form of a convertible note and raised an additional $3.2 million from sophisticated and wholesale investors at the same issue price as the equity crowdfunding campaign.
This generated significant momentum and gave retail investors confidence in knowing that the company had funds to invest in growth. This encouraged involvement early on during the equity crowdfunding campaign, evident in the $296,000 that was raised inside the first week of the public offer.
What now?
Ecocentric will be using the total funds of $4.67m to launch its Numen product commercially as it looks to scale across Australian and UK markets. The group is currently in discussion with IAG, Haven Power and McDonald's to finalise the terms of an ongoing contract to progress from pilot to customer.