Case Study: Global craft brewer BrewDog successfully completes equity crowdfunding offer via OnMarket
06 May 2021 @ 12:00AM Equity Crowdfunding: Case Studies
Key Takeaways
UK-based 'punk' beer maker BrewDog has successfully completed its equity crowdfunding offer via OnMarket.
The Company, which plans to open four new venues down under, successfully raised $724,600 from 1089 investors.
The offer opened strongly with particular interest from Queensland investors. This is likely a result of the investor rewards offered giving investors discounts at BrewDog bars of which the first in Australia was opened in Brisbane in 2019.
At the halfway point of the offer, BrewDog announced their 2 year Australia and New Zealand (AUNZ) expansion plan detailing plans to open 4 new bars in major cities. This also included extending the crowdfunding offer to New Zealand residents. The extension of the offer and release of their 2 year AUNZ expansion plan led to a number of PR opportunities for BrewDog including features in GQ, Urban List and Concrete Playground.
The BrewDog offer saw renewed momentum at the end of the offer with $112,000 raised in the final 3 days.
We are extremely grateful for the outstanding support we have received in Australia…we can't wait to bring our relentless obsession with incredible craft beer to the rest of the country.
- Ed Bott, BrewDog ANZ CEO
Going Global and Going Green
What began as a Scottish local craft brewery has transpired into an international community of craft beer lovers who each hold a stake in the business. Since the launch of its pioneering crowdfunding initiative "Equity for Punks" in 2010, BrewDog has brought together over 180,000 shareholders and raised £85 million (A$151 million) worldwide.
In 2017, the Company launched its first brewing facility outside of the UK, in Columbus, Ohio. It has since opened multiple fermentation, brewery, and bar sites internationally including its first Australian bar and brewery in Brisbane in 2019.
Today, BrewDog is Europe's largest craft brewery by volume and revenue, part-owned by over 180,000 beer loving Equity Punk investors, with 4 breweries across the globe.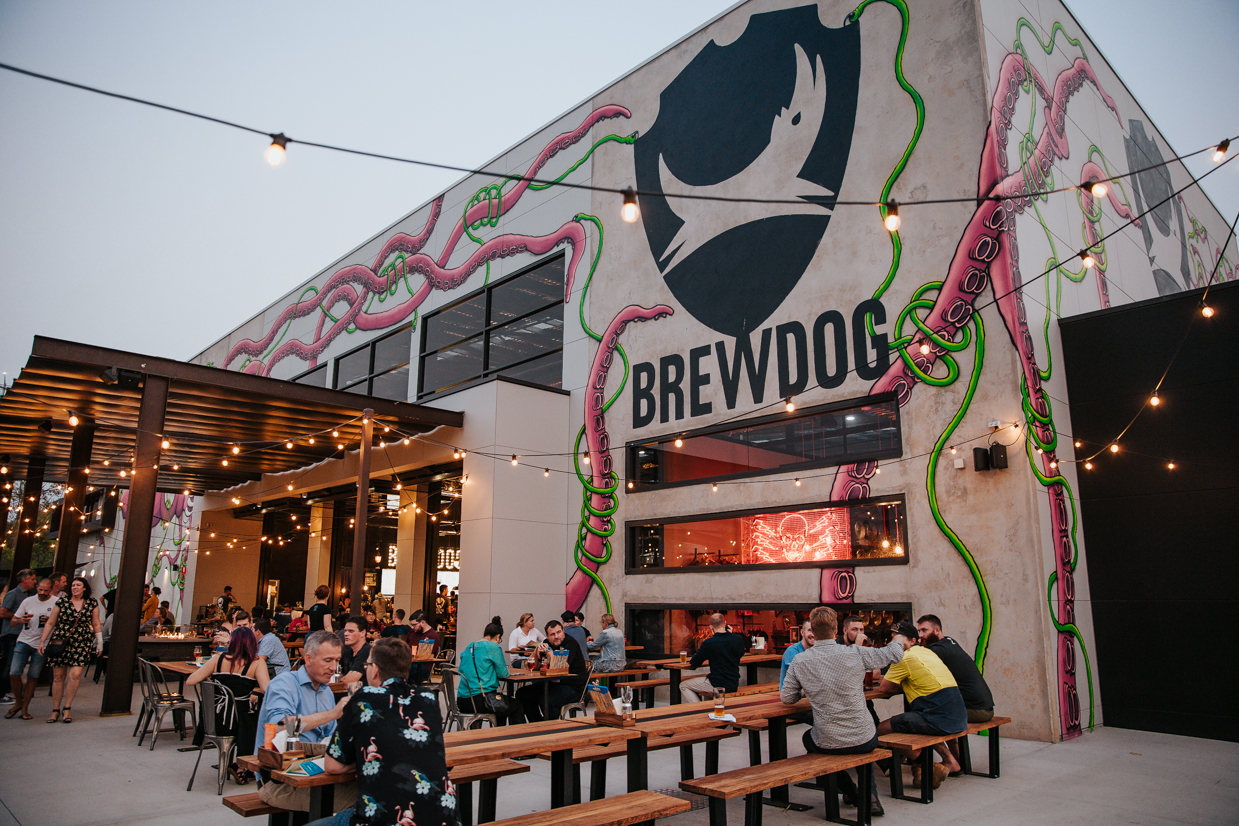 What is next for BrewDog?
BrewDog's Brisbane brewery began the sale of locally brewed BrewDog beer in 2021 and now has plans to take their operations right across Australia and New Zealand. In the next 2 years, their mission is to open the doors to 4 new venues in major cities throughout Australia and New Zealand and secure a further 2 sites to launch in 2023 and beyond.