The OnMarket Gatekeeper Commitment
The OnMarket Gatekeeper Commitment
We are an Australian Financial Services Licensee with authorisations that allow us to operate a registered equity crowdfunding (CSF) platform and to offer Initial Public Offering (IPOs) to the public. It's important that you understand who is responsible for the offer document; what our responsibilities are and where you are relying on the directors of the company.
Our Gatekeeping responsibilities include things like undertaking good fame and character checks on directors, checking the company is eligible to undertake equity crowdfunding, and that the offer document contains the minimum information required, removing non-compliant offers, keeping investors' money in a trust bank account, enabling investors to exercise their cooling off rights, and ensuring all investors are made aware of the risky nature of equity crowdfunding investments.
Our Process for selecting CSF companies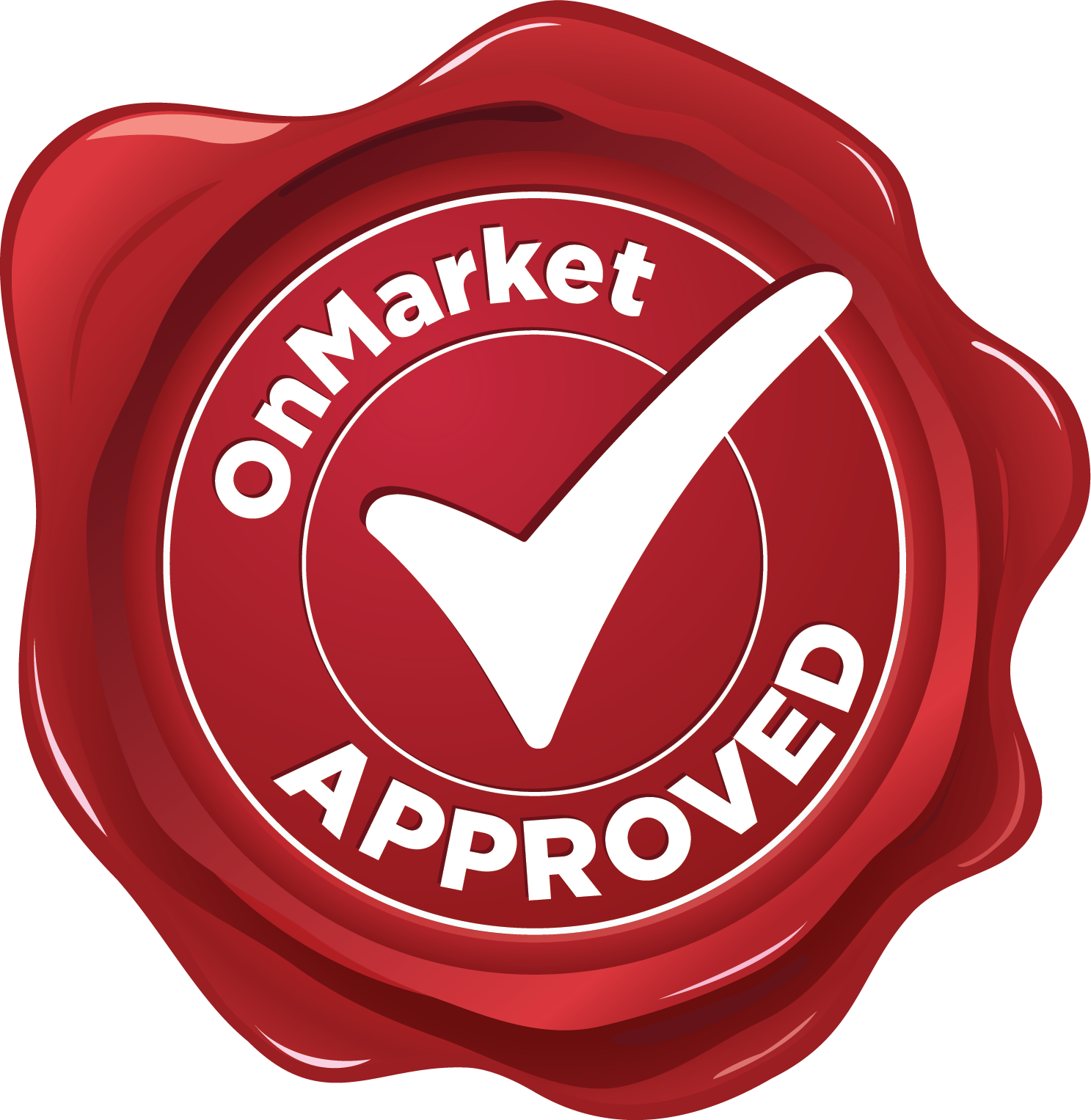 We have a huge number of companies approach us to raise capital. We do 2 things when we select CSF companies to make offers on our platform:
We use our commercial judgement to bring you offers that we believe are attractive.
We conduct certain legally required checks. These include a check that the company is eligible to make a CSF offer, and a check that the offer document contains the information required by the CSF law.
We do not undertake commercial, legal, operational due diligence on CSF offer documents in the systemic manner that has become market practice for prospectuses. The reason for this is that conducting due diligence to that extent is a lengthy exercise and would defeat the purpose of having a lower cost method for early stage companies to raise capital. Consequently, it is important to note that you are relying on the directors of the company raising the capital, and not OnMarket, to ensure the offer document is accurate and not misleading.
Nor do we set the price at which shares are offered, though we might give guidance to the company. Ultimately, we believe individual investors will make their own assessment as to whether an investment is a good one. Collectively, each of these individual decisions reflects the view of the crowd.
As part of our approval process, we typically focus our analysis on 5 pillars, namely Business, People, Financials, Legal and Risks. When reviewing each and every offer to determine its suitability for the OnMarket Crowd, our goal is to ensure that the campaign documents contain material information on these 5 pillars so that members can make an educated investment decision.
It is important to note that OnMarket does not endorse any of the companies raising funds via our platform, nor do we provide investment advice. As such, before making any investment decision we recommend that investors undertake their own research. This should include reading the offer document carefully, and may also involve reviewing all of the available information provided in the campaign, asking questions directly of the company management via the OnMarket communication facility and understanding the risks associated with investing in early stage businesses.
Although every business is different, detailed below is a summary of the analysis that we undertake when we decide whether to host a particular offer. However, it is important to note that we do not conduct a process of verification of statements made by directors, though we may ask to review source documents.
Business
Each company will be required to include a business plan as part of their campaign that will, at a minimum, provide the following information:
a detailed description of the business
an outline of the business objectives and strategy
provide a revenue model, detailing how the company will make money
an overview of the business and organisational structure
OnMarket's process will focus on assessing the quality and consistency of the information provided in the campaign documents. However, we do not endorse the business plan. This is for you to assess when you decide whether to invest or not.
People
People are the most important aspect of any business, and the OnMarket team will undertake a number of checks and balances on all relevant individuals, including:
verify names and addresses of directors and senior management
conduct background checks on directors and senior management to check they are of good fame and character, including any criminal/civil offences, disqualification from managing a corporation or involvement in an insolvent company
we may review employment contracts for directors and senior management
OnMarket will, where possible, use independent sources to verify information, and may utilise third party service providers to carry out these checks. We make our own assessment of management capabilities when we decide which offers are approved to use the OnMarket platform. However, we do not endorse director's or management's ability. This is for you to assess when you decide whether to invest or not.
Financials
The assessment of the financial position and prospects undertaken by OnMarket will be dependent on the stage the company. Broadly, this might involve:
reviewing historical financial performance using statutory accounts and/or management accounts
asking directors to confirm that the accounts comply with accounting standards as required
reviewing the company's cash position using the most recent bank statements
where available, reviewing the company's forecasts based on a financial model or budget and request justifications behind these forecasts. Financial forecasts might not be made available to investors
reviewing forecast cash burn in the context of the current and expected funding rounds
reviewing the company's proposed valuation and we may suggest adjustments where we believe necessary
It is important to note that OnMarket will not undertake an audit of the company, nor does it set the valuation. This is for you to assess when you decide whether to invest or not.
Legal
When considering the legal and capital structure of companies raising finance on our platform, we generally:
undertake an ASIC register check on the company to confirm the company identity
check that the company, its directors and senior managers have no criminal/civil convictions, have not given any enforceable undertakings to ASIC, and have not had any penalties or convictions imposed on then in the last 10 years. Where necessary, we will seek clarification of any discrepancies
check that the director and senior managers have not been disqualified from managing a company, and have not been the subject of a banning order under the Corporations Act
review the disclosures that the Company makes about its Constitution in relating to rights, restrictions or obligations and to form an opinion as to whether the shareholder rights and company obligations are compatible with crowdfunding
consider existing Shareholder Agreements, and the rights and obligations, tag along and drag along rights
review debt and equity capital structure, including all securities and associated rights
review details of any financing, such as loans, government grants and director loans. In some circumstances, we may require any undocumented loans to be documented
review any options that have been or are expected to be granted
review related party payments, and detail whether any of the funds raised will be paid to current or prosed senior management or directors
do not conduct a specific review of commercial contracts, trademarks and intellectual property rights, however claims of trademark, patent, or URL ownership are typically checked by seeking verification from the company. Where such rights are not wholly owned by the company, we may require transfer of ownership to the company, or require that it be disclosed in the campaign documents
if applicable, check whether the company qualifies as an Early Stage Innovation Company (ESIC)
We may, if we consider necessary, recommend amendments to the documents or make appropriate disclosures or exception reports to investors to outline investor rights or risks.
Under OnMarket's Terms and Conditions, every company, acting on behalf of its directors, must agree that all information which is provided to OnMarket is true and accurate.
Risks
All companies raising crowdfunding are required to disclose in the offer documentrisks that may specifically impact the business. These risks may include, but are not limited to:
specific risks associated to the company's industry or sector
protection of intellectual property
requirements for necessary regulatory approvals
supply of specific raw materials
the need for additional funding
OnMarket will work with the company to endeavor to make their risk disclosure clear and concise in the campaign documents.
Our Gatekeeper Obligations
Under the legislative regime for equity crowdfunding, we have specific obligations that apply in recognition of our important role as a 'gatekeeper'.
We perform certain required checks before a company can use our platform to make a CSF offer.

We check the identity of the company, its officers and senior managers
we check that the company is eligible to make an equity crowdfunding offer
We check that the offer document contains the information required by the CSF law. This check does not involve checking the accuracy of all information in the offer document; we rely on the company and its directors to do this.

We must not publish an offer document on our platform if we have reason to believe that:

any of the directors or other officers are not of good fame or character
the offering company or its directors or other officers have knowingly engaged in misleading or deceptive conduct in relation to the offer
the offer is not eligible for equity crowdfunding under the regulations

We operate a communication facility to allow potential investors, the company making the offer and OnMarket to communicate with each other about the offer
We keep your application money in trust until the offer closes, and return your money if you withdraw your application during the cooling off period.
The Offer Document
It is the responsibility of the company, and its directors to take steps to satisfy themselves that all information contained in the offer document is accurate, that all of the required information has been included and that there is nothing misleading in the offer document. Where a statement in the offer document relates to a future matter, the person making the statement must have reasonable grounds for making the statement.
It is our responsibility as a CSF intermediary to check that the offer document includes all of the required information, but we rely on the company to ensure the information is accurate.
There are a number of defenses available to the CSF company and directors for an offer of shares under a defective offer document. These include:
lack of knowledge—that is, where the person did not know the offer document was defective;
reasonable reliance—that is, where the person placed reasonable reliance on information given by another person (other than an employee, agent or director of the company), for example, a professional or legal adviser