The Company has advised that they have received firm commitments in excess if the $14 million minimum offer size.
Introduction
Zaige Waste Management Holdings Group (Aus) Ltd (ASX: ZGZ) is a well-established and profitable recycling business in Hebei Province, China and has been operational since 2009. Currently, the materials processed and recycled by the Zaige Business are scrap steel and waste plastics (Scrap Materials). Following the IPO the company will expand into waste tyre recycling, upgrade existing waste processing machinery and establish a waste management services business.
The Company has partnered with Waste Audit & Consultancy Services (Aust) Pty Ltd, an Australian waste management consultancy with over 25 years' experience (Waste Audit) to establish a waste management consulting services business in China.
Generating revenues of over $192 million and net profit of $14 million, Zaige is positioned for further growth supported by China's increasing rates of urbanisation and consumption, accompanied by a central government focus on recycling and waste management.
While the Business's primary market is in China, the Company has strategies to expand its operations internationally, with the initial focus on expanding its business activities in Australia.
Offer Overview
Zaige Waste Management Holdings Group (Aus) Ltd is looking to raise up to $20 million via its IPO, and will have an estimated market capitalisation of $76 million at maximum subscription. The Board intends to pay unfranked annual dividends at a minimum of 10% of NPAT.
The proceeds of the IPO will be used to:
establish a waste tyre recycling business segment using proven pyrolysis technology
upgrade the existing scrap steel and waste plastics processing equipment
establish a waste management and waste management consulting business in collaboration with XuanAng and Waste Audit
cover costs associated with an ASX-listed company, and other typical administration costs
Business Overview
The Company is currently focussed on the scrap steel and waste plastics business, acquiring the Scrap Materials through agreements with relevant suppliers. The Scrap Materials are procured based on an indicative purchase price that is adjusted in accordance with the prevailing market rate of the relevant Scrap Material.
Steel Scrap Materials
The steel Scrap Material is processed at the Processing Site and converted into crushed steel pellets and steel sheets, which are classified as either heavy duty, medium duty or light duty. The steel sheets can be cast in different sizes; allowing them to be conveniently transported, and are of a higher quality than other scrap steel because the processing technique employed by Zaige removes the impurities from the scrap steel.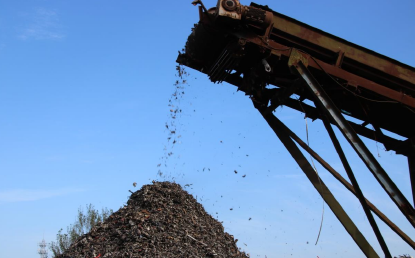 Plastic Scrap Materials
The plastics Scrap Material is first flattened and processed at the Zaige processing facilities, before being converted into plastic chips and plastic granules. These plastic chips and plastic granules can be sold directly to customers, or formed into plastic industrial products such as packing boxes and pipes, at the Processing Site. The plastics Scrap Material can be processed and converted into Finished Products within 8-10 days
Revenue generation
The Company's income will be derived from sales of the Finished Products thorough 118 Sales Agreements. Under the Sales Agreements, the Finished Products are sold to the Purchasers based on an indicative purchase price that is adjusted in accordance with the prevailing market rate of the relevant commodity from which the Finished Product is produced.
Management and Board
Zaige is led by an executive team with extensive skills and experience in both business operations and governance. The Board has a broad base of experiences covering operational, technical, corporate and commercial backgrounds spanning a number of decades across a range of different industries. Key personnel include:
Andrew Thomson – Non-Executive Chairman and held the position of Parliamentary secretary of Foreign Affairs and is currently the Non-Executive Chairman of Eagle Health Holdings (ASX: EEH).
Kang Liu – Executive Director founded the entity's operations in 2009 and in his capacity as vice president of the China Materials Recycling Association, he also actively participates in the formulation of standards in the renewable resources industry.
Fuqing (Ford) Zheng – Executive Director has gained valuable commercial experience during his tenure at Akkermans Industrial Engineering, a multinational company that exported industrial tools and machinery from China to multiple overseas markets.
Mark Talbot – Non-Executive Director is a qualified engineer with a broad range of experience in the engineering and management consulting sectors. Mark was the former General Manager of Industrial Sector Lead at Broadspectrum.
Yanshan Tao – Non-Executive Director and since 2015, has been appointed as the Vice-president of Beijing XuanAng Environmental Protection Technology Co., Ltd, a company whose business is focused on waste management services in China.
Peter Hosking – Non-Executive Director commenced his career in the recycling and waste management industry at Great Forest Inc., a sustainability consultancy firm and Pure Earth (previously the Blacksmith Institute). Since 2015, Mr Hosking has been appointed as a director of Waste Audit & Consultancy Services, which assists organisations with the implementation of sound, comprehensive and sustainable waste management programs.
As set out in Section 6 of the Prospectus, Zaige Waste Management Holdings Group (Aus) Ltd is subject to a range of risks, including but not limited to reliance on key suppliers, regulatory risks, fluctuations in price of commodities and changing market trend.
Section 734(6) disclosure: The issuer of the securities is Zaige Waste Management Holdings Group (Aus) Ltd ACN 619 357 069. The securities to be issued are ordinary shares. The disclosure document for the offer can be obtained by clicking on the link above. The offers of the securities are made in, or accompanied by, a copy of the disclosure document. Investors should consider the disclosure document in deciding whether to acquire the securities. Anyone who wants to acquire the securities will need to complete the application form that will be in or will accompany the disclosure document (which can be done via the electronic application form which will become available by clicking the bid button above).​
OnMarket has a limited allocation. The offer may close early and the 'Pay By' dates may change. Bids over $10,000 may be scaled back more heavily. Duplicate bids under the same investment profile, investor name or residential address may be cancelled.