Update
The company has advised that a Supplementary Prospectus has been lodged and the offer has been extended until 28 August 2019. The Supplementary Prospectus should be read together with the Prospectus dated 10 July 2019.
Introduction
The GO2 People Ltd (ASX: GO2), an ASX listed company, is a leading provider of vertically integrated recruitment, training and building services throughout Australia. GO2 have acquired Industry Pathways, a high margin, highly scalable online education and training provider. Industry Pathways complements GO2's recruitment business, with potential to cross-sell Industry Pathways training programs to GO2's 175,000 job applicant database. Stand-alone, in FY19 Industry Pathway expects $6m revenue and $2m EBITA whilst GO2 was EBITDA positive in July 2019.
Offer Summary
The GO2 People are looking to raise up between $1.3 million to $4 million via its Documented Placement at $0.075 and investors will receive one (1) free attaching New Option for every share issued. The Options will be exercisable from 31 July 2020 and have a 10 cent exercise price. The Company has also entered into a $ 2million, non-binding secured loan agreement
The capital raise offer and the broker options offer were approved at the general meeting held on 9 August 2019.
Business Overview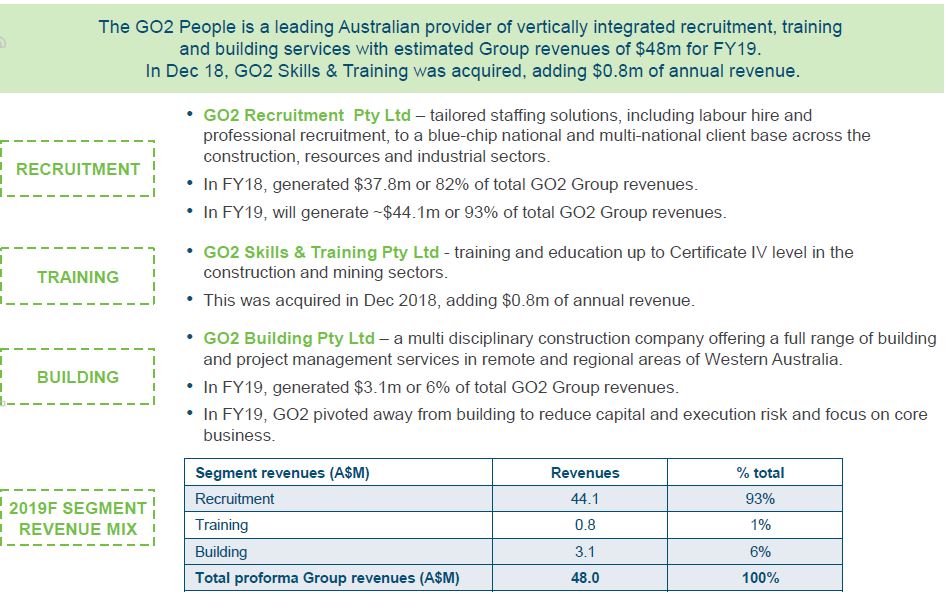 Transaction Summary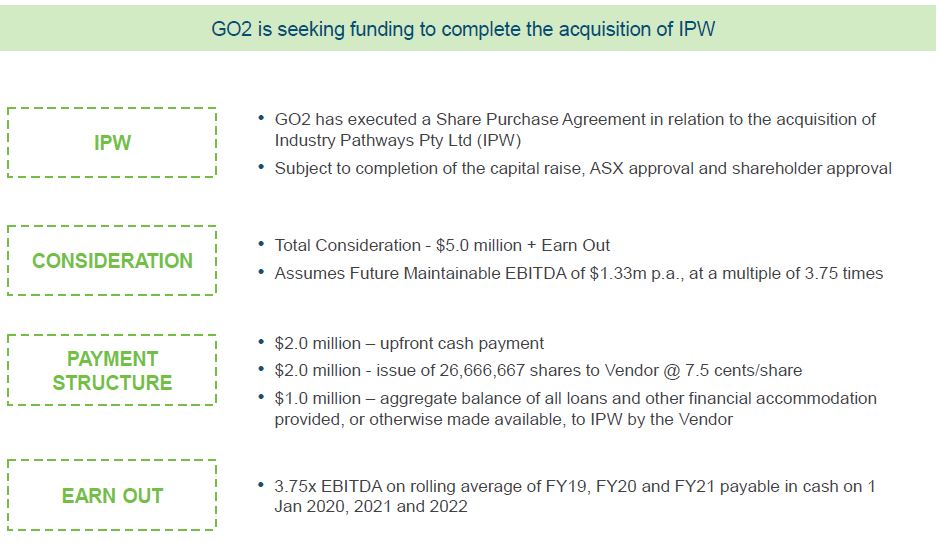 Financial Overview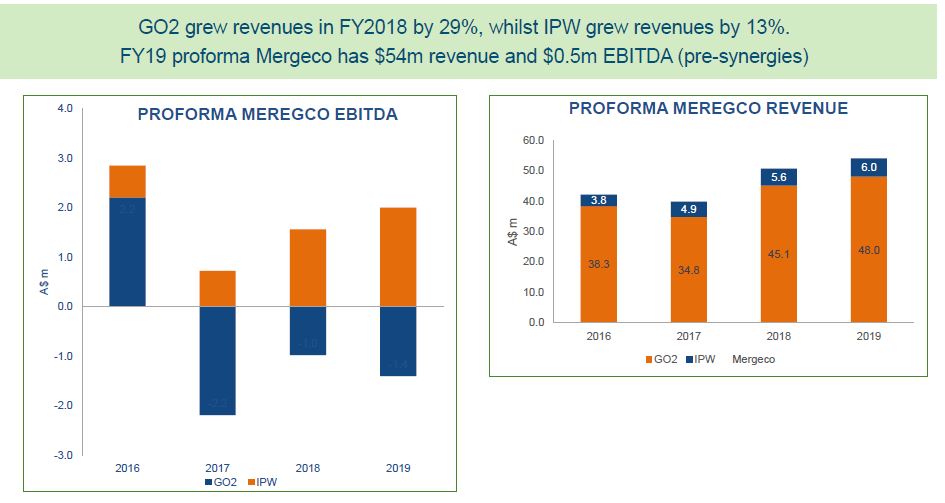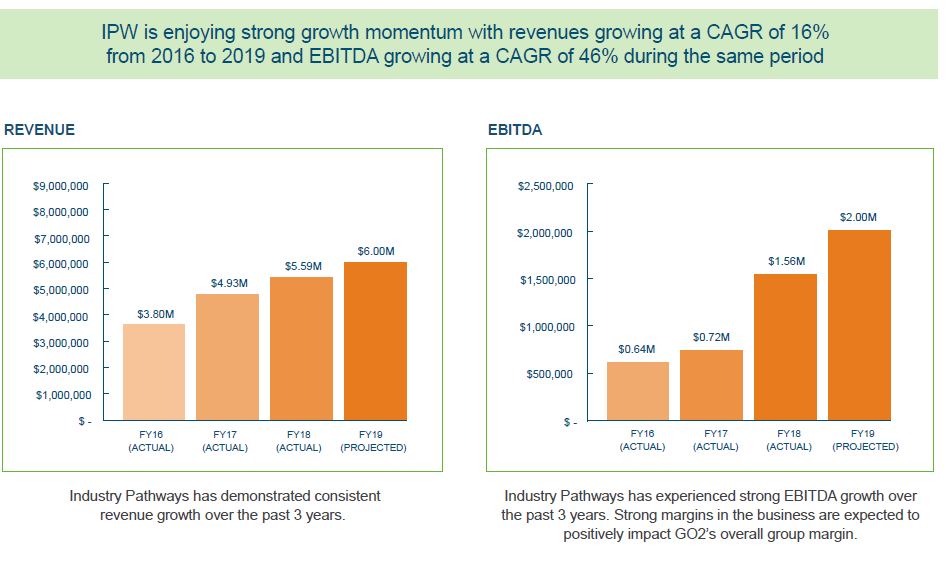 Risks
As set out in Section 7 of the Short Form Prospectus, The GO2 People Ltd are subject to a range of risks, including but not limited to completion of the acquisition, risk of shareholders not approving the acquisition and capital raising, due diligence, dilution, workers health and safety, reliance on major clients and key management.
Section 734(6) disclosure: The issuer of the securities is The GO2 People Ltd ACN 616 199 896. The securities to be issued are ordinary shares together with an option to acquire an ordinary share, for each ordinary share issued. The disclosure document for the offer can be obtained by clicking on the link above. The offers of the securities are made in, or accompanied by, a copy of the disclosure document. Investors should consider the disclosure document in deciding whether to acquire the securities. Anyone who wants to acquire the securities will need to complete the application form that will be in or will accompany the disclosure document (which can be done via the electronic application form which will become available by clicking the bid button above).​
OnMarket has a limited allocation. The offer close and the 'Pay By' dates may change. Bids over $10,000 may be scaled back more heavily. Duplicate bids under the same investment profile or investor name will be combined into a single bid.
.