Company Overview
Incorporated in Australia in 2003, Sprintex designs and manufactures superchargers for use in a wide variety of combustion engines and is currently focused on the Sprintex® twin screw supercharger, and supercharger systems incorporating the Sprintex® twin screw supercharger in the automotive aftermarket and original equipment manufacturer (OEM) market in Australia, Asia, Africa, the Middle East, Europe and the United States of America.
The Sprintex products are designed, prototyped and tested in Perth, Western Australia and are manufactured in the Company's manufacturing facility located in Malaysia. Following manufacture in Malaysia, the products are sent to the Company's facility in the United States for final assembly and distribution in the North American and Canadian markets, if not already distributed to global markets direct from the Malaysian facility.
Sprintex sells its products to both distributors and dealers primarily on a purchase order basis. Typically, distributors would be larger organisations that enjoy a larger discount, based on minimum purchase volume per order or minimum volume per year.
Sprintex Australasia Pty Ltd holds the intellectual property of the Company.
Malaysian Production Facility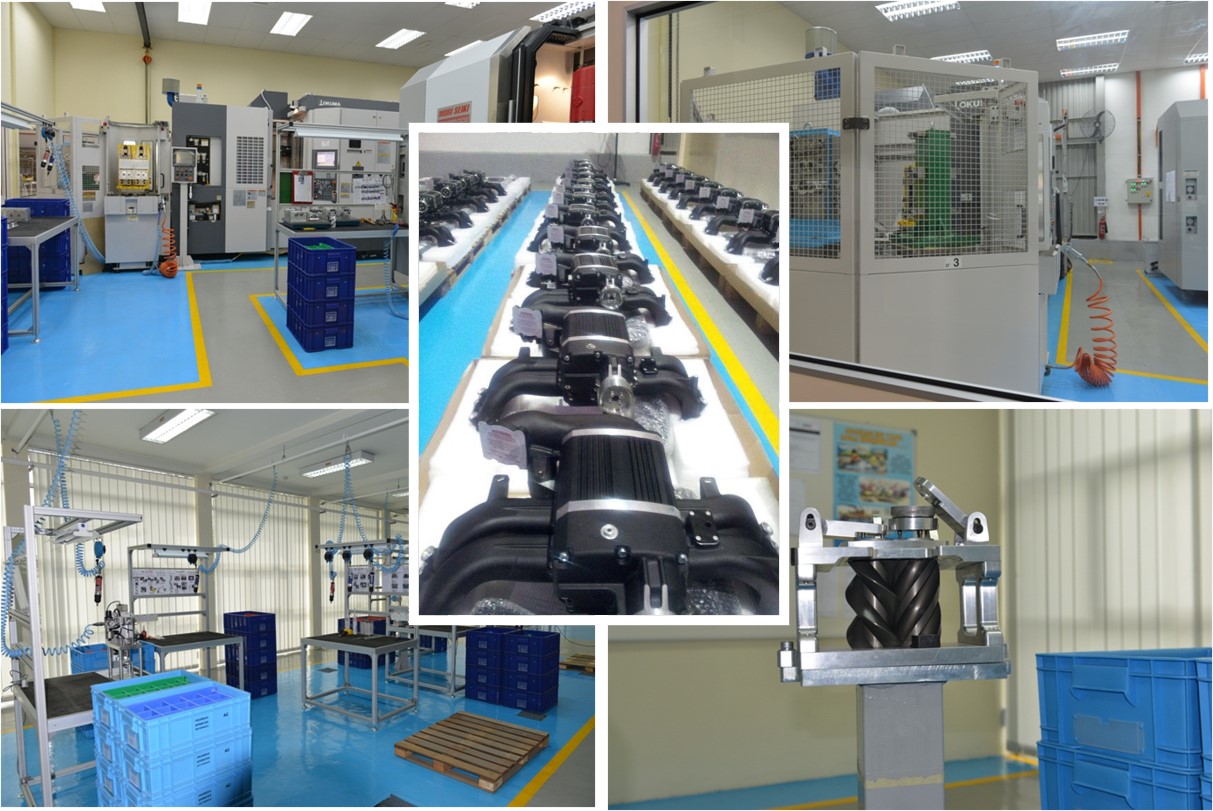 Competitors
The Company's main competitors for the aftermarket, are Edelbrock LLC, and Magnuson Superchargers LLC both Californian based manufacturers and Ripp Superchargers, based in New York. Each of these competitors use supercharger units manufactured by third parties, whereas Sprintex manufactures its own superchargers in the low cost Proreka Sprintex facility located in Malaysia, offering the Company a cost advantage over its main competitors.
There are few competitors to Sprintex in the OEM twin screw supercharger and compressor market. Eaton Corporation (Eaton) is the main competitor and is focused on large scale OEM projects, historically declining smaller programs. IHI America is a significant competitor in the OEM market, particularly in USA.
Differentiation
The key drivers for adoption of the Sprintex's patented twin screw supercharger technology are as follows:
the Sprintex supercharger has better engine performance than standard normally aspirated engines – a Sprintex powered engine allows original equipment manufacturers (OEMs) to successfully reduce the engine capacity while producing lower emissions and fuel consumption for the same power output of a larger engine;
the Sprintex supercharger operates at a lower temperature due to its unique design, reducing the need for an intercooler and therefore reduces installation costs;
the Sprintex supercharger assists in reducing CO2, lower emissions assist OEMs to meet increasingly stringent environmental standards;
the Sprintex supercharger has no turbo lag – Sprintex is driven from the crankshaft providing additional power from idle;
the reduced technology risk - since incorporation, Sprintex has invested approximately $56.4 million over 16 years of commercialisation and testing its supercharger technology; and
the Sprintex supercharger is patented technology
The Sprintex range of superchargers can also be attached to any combustion engine and will operate with any type of fuel such as petrol (2 and 4 stroke), diesel, natural gas (LNG), LPG, fuel cell, hydrogen and biofuels.
Channels to market
Sprintex operates in the automotive industry, specifically, in two key markets:
the automotive aftermarket, where it is focused on the design, manufacture and sale of retrofit complete supercharger systems for on and off-road vehicles, primarily offering performance increases for lifestyle vehicles such as the Jeep range manufactured by Fiat Chrysler Automobiles (FCA); and
the manufacture of superchargers and compressors for OEMs for on and off-road vehicles, marine, aviation and other specialty engines and for industrial applications. OEMs are under increasing pressure to build smaller capacity, more emission-friendly engines that use less fuel. Consumers expect these smaller engines to deliver the same performance as larger capacity engines.
Both the aftermarket and OEM market present opportunities for the Company's supercharger technology to meet emission standards while providing a desired level of engine performance.
The Company is also actively engaging on a number of new market opportunities, including:
Working with Mopar, that provides factory approved performance upgrades for Fiat Chrysler Automobiles (FCA), to evaluate the new Sprintex JL supercharger system for suitability as a product offering under the Mopar performance brand;
Developing a "drop in" direct replacement system for Eaton supercharger systems. Eaton is the world's largest supercharger manufacturer used by many prestige brands including Audi, GM, Jaguar, Land Rover and Mercedes;
Working with Weslake Engine, Design and Manufacture (a company incorporated in the United Kingdom) to develop a dedicated supercharger for Weslake's lightweight advanced diesel engines for marine and aviation use;
Developing a hybrid super-turbocharger system with electric drive option for commercial diesel engines, that improves engine performance (transient response) with no detriment to noxious tailpipe emissions.