Applications for the Rong Yu Pharmaceuticals IPO have closed via OnMarket. The company has extended the offer until 16 March.
Rong Yu Pharmaceuticals Limited (ASX: RY8) is a well-established business involved in the development, manufacture and sale of prescription and over the counter (OTC) pharmaceutical products based on principles of traditional Chinese medicine (TCM).
The Company manufactures and packages its five Rongyu Products in-house before delivering them to over 300 wholesale distributors for distribution throughout 28 Provinces across China. With the increasing demand for TCM both in China and overseas, following successful completion of the Offer, the Company plans to expand its business activities in the Asia-Pacific region beginning with Australia.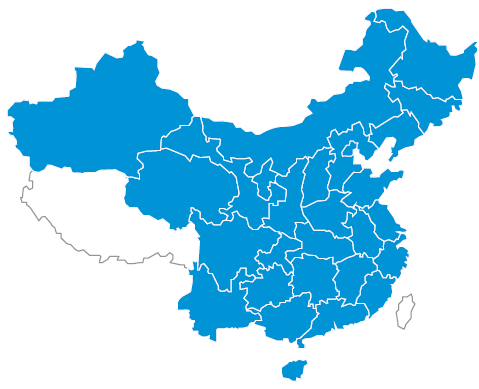 Chinese Provinces where the Company's products are distributed
The Company has enjoyed strong growth with revenue increasing from A$41.5 million in FY2015 to A$71.4 million in FY2017. Net profit has increased from A$11.9 million in FY2015 to A$19.3 million in FY2017 with a net profit margin of 27.0%.
Offer overview
Rong Yu Pharmaceuticals Limited is looking to raise up to A$20 million via its IPO, and will have an estimated market capitalisation of A$80 million on the maximum subscription of the IPO offer. The Company intends to pay up to 20% of NPAT as unfranked dividends each year commencing from 2018.
The Traditional Chinese Medicine Market
TCM is a national treasure in China and has been used for several thousand years. TCM products are typically made from natural herbs and are considered as alternative remedies to Western medicine products in China. They are believed to be better for curing the root cause of the illness and for strengthening the immune systems.
The TCM industry in China is expected to reach RMB2,745 billion (A$546 billion) by 2019, with ongoing growth supported by a number key drivers, including:
support by various government policies which encourage participation, training, investment and development
China's large and gaining population
Increasing urbanisation and disposable income in China
Growing global acceptance and use of TCM
Rongyu Products
The Company produces 5 core pharmaceutical products that are developed based on principles of traditional Chinese medicine. The products enjoy a good reputation among customers due to the strict supervision and control the company imposes. The products have been approved for sale by the Chinese Food & Drug Administration (CFDA) and are currently sold across 28 Provinces in China.
The Company's two core products, focussed on lowering cholesterol, and treatment of women's anaemia, contributed over 80% of sales in FY2017.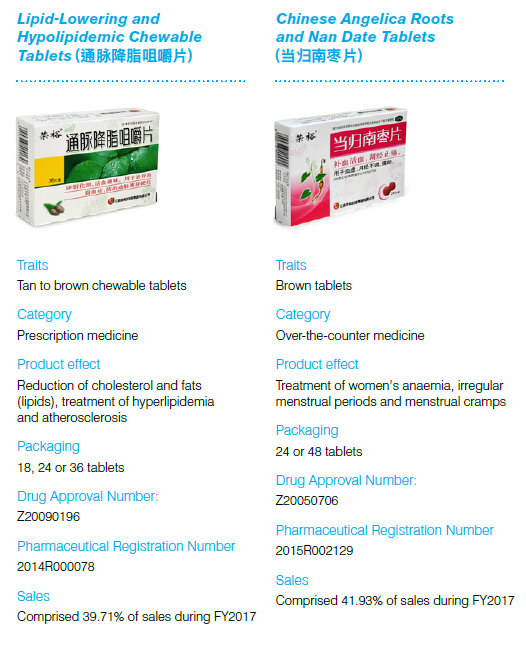 Business Strategy
Post IPO, the Company's primary focus will be:
to further penetrate the Chinese market through existing and new distributors
to secure herb supply to ensure greater supply reliability and improved margins
to establish business operations in Australia to expand distribution and leverage further supply opportunities with a view to further expanding its business internationally
The Company also intends to acquire land usage rights for a parcel of agricultural land in Fuzhou City, Jiangxi Province, China to cultivate some of the herbs required in the production of the Company's products.
Board and Management
The Board and senior management have a broad base of experiences covering operational, technical, corporate and commercial backgrounds spanning a number of decades across a range of different industries and includes:
Rod Hannington, Non-Executive Director – has over 15 years' experience in marketing and strategy services in consumer health and fast moving consumer goods in the Asia Pacific region. Rod is also the Executive Director of the ASX listed company, Eagle Health Holdings Limited
Rongyu Ye, Executive Director – was an executive member of the SME Council in Fuzhou and currently a member of the National People's Congress, and vice-chairman of Sole Traders' Council.
As set out in Section 6 of the Prospectus, Rong Yu Pharmaceuticals Limited is subject to a range of risks, including but not limited to reliance on suppliers, regulatory risk, PRC land tenure system, agricultural risk and certification and licences.
Section 734(6) disclosure: The issuer of the securities is Rong Yu Pharmaceuticals Limited ACN 617 647 293. The securities to be issued are ordinary shares. The disclosure document for the offer can be obtained by clicking on the link above. The offers of the securities are made in, or accompanied by, a copy of the disclosure document. Investors should consider the disclosure document in deciding whether to acquire the securities. Anyone who wants to acquire the securities will need to complete the application form that will be in or will accompany the disclosure document (which can be done via the electronic application form which will become available by clicking the bid button above).​
OnMarket has a limited allocation. The offer may close early and the 'Pay By' dates may change. Bids over $10,000 may be scaled back more heavily. Duplicate bids under the same investment profile or investor name or residential address may be cancelled.