Company Overview
Neopharma Technologies Ltd (NTL) is positioned to be a be a global leader in US$6bn drugs-of-abuse testing market with its trademarked and world-leading drugs-of-abuse testing technology solution.
The TamperLoks DataVault technology takes the physical needs of mandatory drug testing and introduced advanced data collection and management to deliver certainty with complete chain-of-custody and the significant increases in productivity and accuracy that comes with digitising a previously manual process.
There is no current comparable hardware and technology pairing in the market globally that can match the TamperLoks DataVault offering. In recognition of this, Neopharma Technologies has recently been recognized as a "Top 100 Global Healthcare Technology Company" in 2021 by the Healthcare Technology Report.
NTL raising up to $850,000 at a pre-money equity valuation of $6.7 million and is targeting an ASX IPO in the next 12-18 months.
The Product
NTL's core product is a patented 3-chamber tamperproof drugs-of-abuse urine testing device. The device consists of a 3-chamber construction and contains a selection of USFDA approved drug testing strips. As the testing does not require the tester to pour, transfer or pipette the urine sample into any other container, test results are available within 90 seconds.
This unique construction requires limited human intervention or interpretation, minimising risk of human error. The QR code on the device allows for a unique identification code that can be recorded directly in the DataVault backend system along with a picture of the results. This avoids the need for cups to be labelled, and reduces the potential for swapping out or manipulating samples.
TamperLoks patents have been granted in Australia, USA, Malaysia, Germany, Spain, France, United Kingdom, Italy, Netherlands.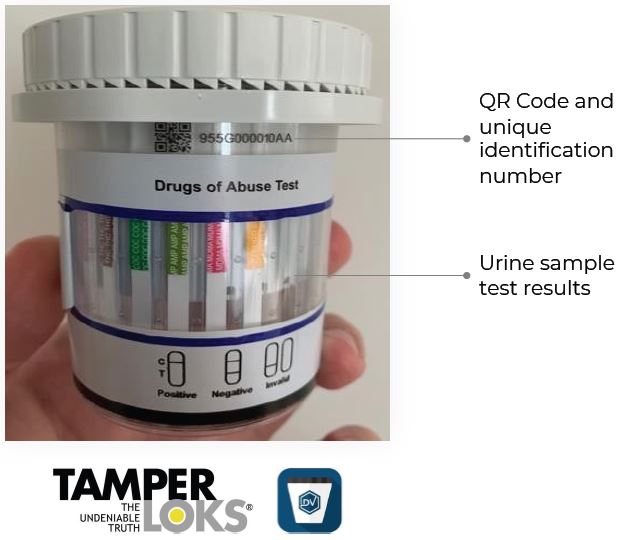 Market leading technology
The TamperLoks DataVault drug testing solution is an end-to-end drugs-of-abuse testing and management system.
TamperLoks enables a rapid drugs-of-abuse urine test and assigns a unique QR code to the candidate being tested.
DataVault records the testers details and test results through an image of the test strips and the unique QR code, utilising a smart phone DataVault app that passes encrypted data in real time to the DataVault that is hosted either in the cloud or on-premise as per the client's requirements.
Test results images are immediately stored in DataVault and unable to be tampered with or changed.
DataVault has a user friendly dashboard which presents the individual test information and macro data such as location areas of positive tests and the drug.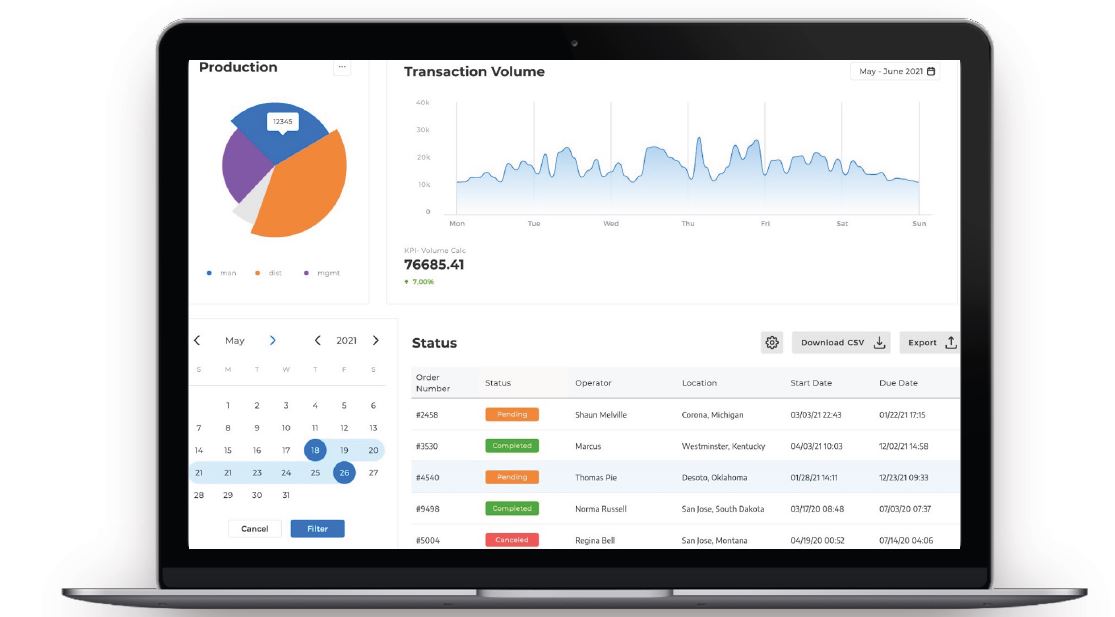 Near term commercialisation
With a range of global distribution agreements in place, and pending TGA approval, NTL's low cost, and high margin operating model is ideally positioned for near term commercialisation. The initial focus in the Australian mining industry commencing Q4 2021 with Australian distribution partner MD Solutions. This will be followed by a rollout across Indonesian Universities and the Malaysian police force expected to go ahead in 2022, representing a sales pipeline of 3 million units.
Significant market opportunity
The drugs-of-abuse testing market is estimated to be worth US$6bn in 2021, increasing to US$13.5 billion by 2027, a CAGR of 17.1%. This growth is driven by the increasing consumption of illicit drugs creating demand for effective drugs-of-abuse tests across a wide range of sectors including law enforcement agencies, mining, oil & gas, construction, general workplace drug screening and border security. This is further supported by increases in prescription drug abuse and the legalisation of marijuana and other previously illegal drugs.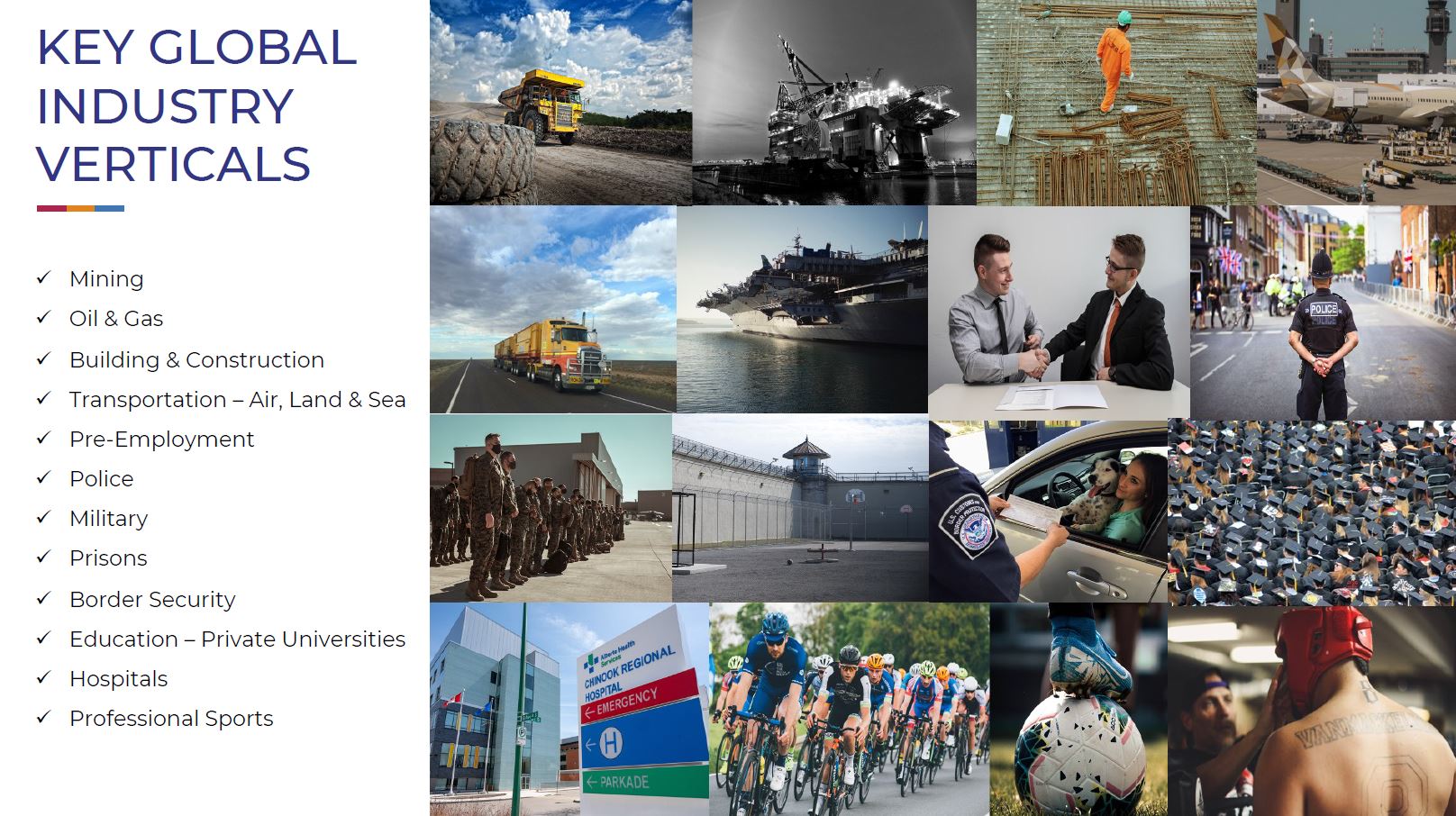 Datavault opportunities
DataVault is a complete Enterprise Resource Management Platform that allows for drug test program management and track and trace of the testing cups from Manufacturer through Distribution to Testing to Laboratory to Storage. It enables real-time recording of drug test data and utilises advanced AI and Big Data to produce regional data on drugs-of-abuse.
DataVault v1.0 was developed exclusively for Neopharma Technologies patented Tamperloks 3-chamber urine testing cup with the use of QR code. DataVault v2.0 will be developed to further streamline efficiencies, saving clients more time and money with the DV Donor App. DataVault v2.0 will also be developed for applications outside of Tamperloks including other Urine Drug Testing Cups as well as Illicit drug tests using saliva, hair, sweat and blood.